Staff
All professionals at maintain the highest levels of accreditation and pursue ongoing education to stay abreast of the latest trends in the medical field. Read on to learn more about our staff's experience and training.
Moshe Rubin, MD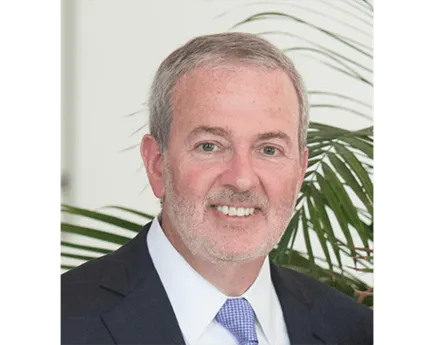 Dr. Rubin was born and raised in New York City and attended Queens College (CUNY) where he received a B.A. in Psychology. His initiation into the world of academic medicine began when he entered Yale Medical School in 1979. In addition to the usual rigors of medical training, Yale's educational philosophy emphasized leadership and research. He returned to New York City for postgraduate training in Internal Medicine at New York Presbyterian Hospital Weill-Cornell Medical College and a fellowship in Gastroenterology at New York Presbyterian Hospital Columbia University Medical Center.
Upon completing his GI fellowship in 1988, Dr. Rubin was asked to help build a new endoscopy suite and start a gastroenterology service at New York Presbyterian's Allen Pavilion in northern Manhattan. From this early stage in his career he was in a clinical leadership position, responsible for the gastroenterology and endoscopic services at the hospital as well as training all rotating fellows from Columbia. Concurrently, he began to build a successful Gastroenterology practice in Riverdale and Manhattan.
By the mid 1990's, Dr. Rubin's clinical activities began to shift to New York Presbyterian Columbia University Medical Center coincident with his election to the Board of the Society of Practitioners of the Presbyterian Hospital. He was elected President of The Society of Practitioners in 1998. In that capacity, he helped found the Columbia Presbyterian Physicians Network, served on the Board of Columbia-Cornell Care and represented the entire faculty.
Dr. Rubin developed a successful upper eastside practice while continuing to be actively involved in the teaching program at Columbia University Medical Center. His areas of research include celiac disease, inflammatory bowel disease, gastrointestinal bleeding, Clostridia difficile enteritis capsule endoscopy and Double Balloon Endoscopy.
Between the years of 2008-2019, Dr. Rubin served as the Director of the Gastroenterology Service and Fellowship Director at New York Presbyterian Queens, Weill-Cornell Medical College. Under his direction, the program thrived and won several national and regional research awards. In 2020 Dr. Rubin assumed a new leadership position as chief of gastroenterology at SBH health system in Bronx, New York.
Dr. Rubin maintains an office in Manhattan where he sees patients with a broad array of digestive problems in close partnership with New York Presbyterian Hospital and Carnegie Hill Endoscopy Center.
Dr. Moshe Rubin is proud to offer experienced, compassionate, empathic, and knowledgeable care to his patients in New York.
Call or book an appointment online today for your expert consultation with Dr. Moshe Rubin.

Learn more about Dr. Rubin's research
Leadership and Academic Positions
Associate Professor of Clinical Medicine, Weill-Cornell Medical College
Attending Physician, New York Presbyterian Weill Cornell Medical College
Fellow, American Gastroenterological Association (AGA)
Director, Gastroenterology Service, New York Presbyterian Queens 2008-2018
Director, Gastroenterology Fellowship Training Program, New York Presbyterian Queens 2008-2018
Fellow American College of Gastroenterology (ACG)
Member, American Society of Gastrointestinal Endoscopy (ASGE)
Member, New York Society of Gastrointestinal Endoscopy (NYSGE)
Member, Alpha Omega Alpha Medical Honor Society
Certified, American Board Internal Medicine, Gastroenterology and Internal Medicine
Education
UNDERGRADUATE — Queens College, CUNY, BA Psychology – 1979
MEDICAL SCHOOL — Yale University School of Medicine, M.D. – 1983
RESIDENCY — New York Hospital Cornell Medical Center, Internal Medicine – 1983 to 1986
FELLOWSHIP — Columbia-Presbyterian Medical Center, Gastroenterology – 1986 to 1988